Welcome to S.R.Realtors
S. R. Realtors deals with the construction of commercial and residential multistoried buildings, homes and factories. It has promoted and developed real estate properties right from the stage of planning, designing, execution and management of projects.
Having its in-house team of technocrats and professionals, S.R.Realtors has built more than 7.5 lacs sq. ft. of area and all units have been sold out. Currently the group has specialised in undertaking turnkey projects, where we build the structure exactly as per specifications and deliver it to the owners in record time.
Ongoing Projects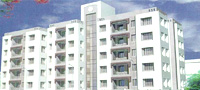 Pranaami
60000 sq.ft. Residential Complex coming up in New Alipore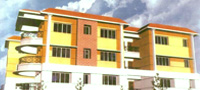 Greenwood Park
35000 sq.ft. Residential Complex coming up at New Ballygunge